Welcome to our
charity ZUKUNFTSZEHNER
Zukunftszehner roughly translates as "A Tenner for the future", meaning €10 for the future.
Our aim is to have a future, a future for those children, who's only chance of a tomorrow is through very expensive and often not yet easily available treatments. There are many of us and only together can we make things happen.
We are counting on your "Tenner for the future".
Many thanks for you Zukunftszehner.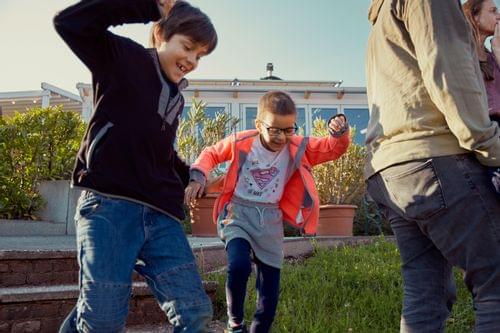 My ZUKUNFTSZEHNER for Jana
Lets make the future happen!
You can be a part of the future for €10.
Together we are strong and can make sure
that Jana and other children have got a future!
The ZUKUNFTSZEHNER is our investment in Jana's future, because this treatment is very expensive. The treatment is €950.000 and we need your money. Only together can we ensure that Jana receives her treatment in America this year and has a long and healthy future ahead of her.
This is a lot of money, but as TEAM JANA we can achieve this goal.
Donate via PayPal
The ZUKUNFTSZEHNER Challenge.
The ZUKUNFTSZEHNER Challenge aim is to raise necessary funds to help critically ill children and adults receive vital medical care abroad. Especially when families can't afford to pay for expensive treatments, every Euro is vital and together we can help those that really need it.
We are therefore challenging you to donate your ZUKUNFTSZEHNER to our cause and motivate 5 friends to do the same. Together we can achieve so much!
Join sports personalities, celebrities, artists, members of our charities and everybody who's given up their time and expertise for free as well as those who have supported our cause with their donations.
Come and join the cause!